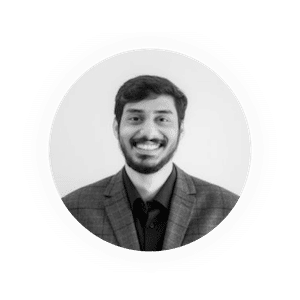 Milkesh Potdar
Co-Founder & CTO
Milkesh has an experience of 7+ years in the field of website and web application development, big data analytics, sustainability consultancy - with a focus on Carbon ERP and GHG Inventorying.
He completed his Bachelor's in Geology from St. Xavier's College, Mumbai and then his Master's in Environmental Sciences from Institute of Science, Mumbai. With his passion for data and technology, Milkesh took upon himself to learn programming. He realised that there exists a lacuna across sustainability and technology. Owning to this he pursed the path of bridging this gap by helping organisations with sustainability road mapping using big data analytics, pathing process flow automations, creating digital and web interfaces to track, manage and account for GHG Emissions.
Key highlights of his work include projects like National Carbon Inventory Analysis For CII and MOEFCC.